Huntsville AI is a working group centered in Huntsville AL focused on building and supporting the local Artificial Intelligence community. Our vision is a group of individuals and organizations in the metro Huntsville area who collaboratively advance the knowledge and application of artificial intelligence in ways that make it available to everyone and improve our quality of life.
We hope to accomplish this vision through weekly meetups with discussions of current events and trends, hands on tutorials, and connecting with other organizations and businesses making an impact through Artificial Intelligence.
To keep up with our events and connect with the AI community, subscribe to our weekly newsletter. Here's the latest newsletter in case you missed it!
Check out the calendar for a list of upcoming topics. The various types of meetups we hold include:
Social events to connect and share knowledge

Learning events to educate and promote AI and its application
Invited talks to learn about others in the community working with AI

Competitions to apply AI to solve problems

Mentoring for local hackathons

Group projects to collaborate and learn together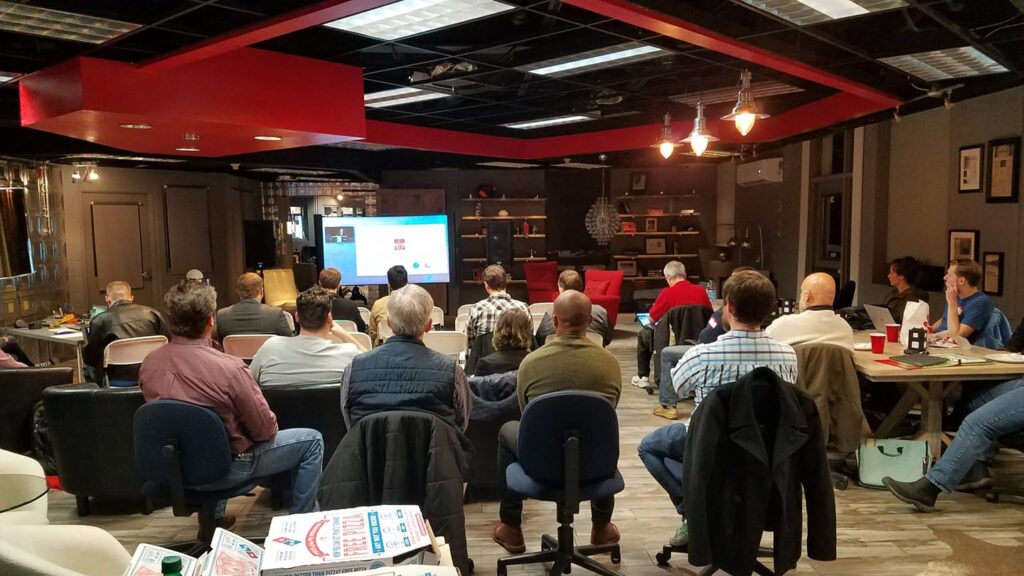 We have an active Github organization at https://github.com/HSV-AI where you can find our public projects, competition submissions, and most of the presentations that we have covered since 2018. Our goal is to make everything we do available to anyone that wants to participate. 
Presentations – The collection of presentations and other material presented at Huntsville AI meetups since we began in 2018.
SpaceApps 2022 – Our submission to the NASA SpaceApps challenge, which placed 2nd in the local Huntsville competition.
NeurIPS DeepRacer Challenge (2021) – Our submission for the 2021 NeurIPS DeepRacer Challenge that placed 9th globally. 
Product Recommendation – Investigation of open datasets and techniques for using implicit data to make product recommendations.
Bug Text Analysis – Multiple attempts at using NLP to identify closely associated bug reports to improve the workflow of open source project maintainers. This work preceded the popular use of large language models.
As of late 2022, we have been looking for ways to provide funding for our efforts. This began with "Introduction to Artificial Intelligence" sessions as part of the Alabama A&M National Defense Education Program. Our first attempt at a commercial offering is a transcription service, which you can find here:
Huntsville AI Transcribe – Easy to use transcription service working with most audio and video files.
 To get involved, join our mailing list and connect with us on Meetup, LinkedIn, Facebook, or Twitter.
Subscribe to receive email updates on upcoming meetups and community engagement opportunities.
You can expect a weekly email with details of the weekly meetup and anything else Huntsville AI related. We may even roll out a quarterly newsletter to help you stay current with the ever-changing AI scene.